CENTER FOR HEALTHY AGEING AND WELLNESS (H-Care)
INTRODUCTION
CENTER FOR HEALTHY AGEING & WELLNESS (H-CARE) is a center of research focused on research, innovation, commercialization and wellness services for all ages, for promoting healthy aging and prevention of disease towards the well-being of the community.
H-CARE VISION
Become a regional center of excellence in empowering and preserving the community towards healthy aging and well-being through multidiscipline research, translational and technological innovation as well as smart collaboration with stakeholders.
H-CARE MISION
Multidiscipline research focuses on the epidemiology of aging and well-being.
Translational research in the field of aging rehabilitation and community well-being.
Strengthening and maintaining a healthy lifestyle throughout the life of smart partnerships with stakeholders.
Product innovation, advanced technology and services for improving quality of life and well-being.
 H-CARE RESEARCH NICHES
Penyelidikan

multidisplin

berfokus

epidemiologi

penuaan

dan

kesejahteraan

.

Penyelidikan

translasi

dalam

bidang

rehabilitasi

penuaan

dan

kesejahteraan

masyarakat

.

Memperkasa

dan

melestari

gaya

hidup

sihat

sepanjang

hayat

melalui

kerjasama

pintar

bersama

pemegang

taruh

.

Inovasi

produk

,

teknologi

termaju

serta

perkhidmatan

untuk

peningkatan

kualiti

hidup

dan

kesejahteraan

.
H-CARE ADMINISTRATION
PROF.  DR. DEVINDER KAUR A/P AJIT SINGH
Chair H-Care
email: devinder@ukm.edu.my
Phone: +603-9289 7159/ 7162
Fax: +603-9289 7161
ASSOC. PROF. DR. ARIMI FITRI MAT LUDIN
Deputy Chair/ Postgraduate Coordinator
email: arimifitri@ukm.edu.my
Phone: +603-9289 8043
Fax: +603-9289 7161
MRS NORAHARFIEZA ALI
Secretary
email: harfieza@ukm.edu.my
Phone: +603-9289 7162
Fax: +603-9289 7161
MR MOHD ZUL AMIN KAMARUDDIN
Research Officer
email:m.zulamin@ukm.edu.my
Phone: +603-9289 7162
Fax: +603-9289 7161
MRS NOOR SHAHIDA SUKIMAN
Science Officer
email:shahidas@ukm.edu.my
Phone: +603-9289 8065
Fax: +603-9289 7161
MRS SYAZWANI MASTOR
Science Officer Assitant
email:syazwanimastor@ukm.edu.my
Phone: +603-9289 8066
Fax: +603-9289 7161
MRS ASNIDA ARIFIN
Science Officer Assitant
email:asnidaarifin@ukm.edu.my
Phone: +603-9289 7929
Fax: +603-9289 7161
MR RAAZLIZA RASHID
Operational Assistant
email:rraazli@yahoo.com
Phone: +603-9289 7162
Fax: +603-9289 7161
---
Hubungi kami:
Center for Healthy Ageing and Wellness (H-care)
Level G, Blok J,
Faculty of Health Sciences,
Universiti Kebangsaan Malaysia, Kuala Lumpur Campus,
Jalan Raja Muda Abdul Aziz,
50300 Kuala Lumpur
+603-9289 7162

+603-9289 7161

hcare@ukm.edu.my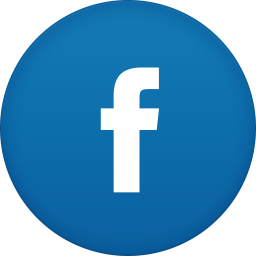 H-Care